Introduction / Preface
Welcome to the M-FANS 2018 Detroit Lions season preview. I nearly called this piece the "Detroit Lions Deep Deep Dish Combo Mombo," as this is a 7500-plus-word preview (as it stands, it is 7,646 words). That said, I don't have the funds to pay off a Little Caesars lawsuit, so I just kept the "deep deep" part.
To spice things up a little bit, I will try to implement as many interesting statistics and tidbits from Pro Football Focus and Pro Football Reference as possible to give an unbiased take on the team's roster and the upcoming season. Additionally, I will be as honest as I can in assessing the team's offseason and in my 2017 retrospective.
With that said, let me make this clear: I am a hardcore Lions fan. I avoid making plans on game days. I constantly text my Dad—also a big fan, thankfully—whenever I hear any somewhat notable positive statistic about a Lions player. And when I tried to write for various blogs that cover the Lions but had no luck finding one to take me on, I started this website. (They probably didn't want me because they assumed I just watch baseball—mainly bad baseball—all the time, but that's honestly a fair assessment.)
This will be a mostly unbiased preview of the 2018 Detroit Lions, but let's make three opinions that I will treat as a fact clear ahead of time. One: Matthew Stafford is undoubtedly a top-10 quarterback and is, in my opinion, a top-5 quarterback (if you drink enough Kool-Aid, he's a top-3 quarterback!). Two: Bob Quinn is an amazing general manager and, should this year go well, should be considered a top-5 GM. Three: Darius Slay is better than Xavier Rhodes.
This preview is split into four parts: a 2017 recap, an offseason recap, roster analysis, and my season predictions. Let's get started.
Part One: RIP 2017 Hopes and Dreams
Do you remember that statistic about Matthew Stafford's record against other winning teams from last summer? If not, let me jog your memory.
That statistic went viral in Detroit and was on everybody's minds entering the season. Many fans felt that 2017 was the make-or-break season: defeat the tough opponents and show that the team can handle winning-record teams.
We'll take a final tally in a moment. First, let's take a quick walk down memory lane.
Week 1 (H): Detroit Lions 35, Arizona Cardinals 23
The Lions started their 2017 season against the Arizona Cardinals, led by breakout star running back David Johnson and coached by the great Bruce Arians. The 2016 Arizona Cardinals finished with a disappointing 7-8-1 record, but there was a lot of hope for the 2017 Cardinals to make one last run before Carson Palmer, Bruce Arians, and potentially Larry Fitzgerald rode into the sunset (obviously, Fitzgerald will never retire and is some sort of wide receiver cyborg, so he stuck around). The 2016 team also enjoyed the breakout of running back David Johnson, who had posted an NFL-best 2118 all-purpose yards and 22 all-purpose touchdowns.
So, what happened? David Johnson suffered a season-ending injury and Kenny Golladay was prematurely dubbed the next Calvin Johnson with this catch:
Goodbye, Same Old Lions! (Right?)
Week 2 (A): Detroit Lions 24, New York Giants 10
A road prime time game. Uh oh. Oh, hold on just a second, the team dominated and rushed for more yards (138) than it passed for (119)? This is the year!
Week 3 (H): Atlanta Falcons 30, Detroit Lions 26
Annnnd there's that Detroit Lions luck we all know and love. Mere inches and milliseconds were the difference between a Lions victory and loss in this game. Golden Tate *subjectively* fell a couple inches short of the goal line with nine seconds left in the game in the midst of a surgical Matthew Stafford game-winning drive. The refs ruled a touchdown but then reviewed the play and determined there was no touchdown, leading to a ten-second runoff.
That drive was the difference between the Lions making and missing the postseason.
Week 4 (A): Detroit Lions 14, Minnesota Vikings 7
Wow. The Lions (subjectively) should have defeated the reigning NFC champions in week three, and they come out and play hard-nosed defense to take down their rival Minnesota Vikings? This is probably the high of the season. Unfortunately, it's all downhill from here.
Week 5 (H): Carolina Panthers 27, Detroit Lions 24
This was one of those games that really was not as close as the final score suggests. The Carolina Panthers were up 24-10 entering the fourth quarter, and while the Lions did score two fourth-quarter touchdowns (both to tight end Darren Fells, strangely enough), even then it didn't feel too close. This disappointing loss proved the 2017 Lions mortality.
Week 6 (A): New Orleans Saints 52, Detroit Lions 38
Hey, remember when the Lions held the Vikings to seven points in Minnesota? Yeah, that did not happen here. After the first half, it was 31-10 Saints. Ouch. With 5:56 to go in the third quarter, it was 45-10 Saints. And then, of course, the Lions went on a 28-0 run to make it 45-38 with 6:41 to go, the last touchdown coming on an A'Shawn Robinson pick-six. (I couldn't write Detroit Lions fan-fiction that bizarre.) Then, of course, Cameron Jordan made his own end zone interception and the Lions lost 52-38. I'm going to return to forgetting this game ever happened now.
Week 8 (H): Pittsburgh Steelers 20, Detroit Lions 15
The Lions entered the red zone seven times. They scored zero touchdowns. But hey, for anybody who can do basic multiplication, had the Lions not gone for it twice within five yards of the end zone, they would have kicked seven field goals and made the playoffs. But who's counting?
Week 9 (A): Detroit Lions 26, Green Bay Packers 17
The Lions won at Lambeau! I repeat, the Lions won at Lambeau! Wait, Aaron Rodgers was hurt? Hmm. Who cares!? This was a loss entering the season and it was now a win. The Lions are .500.
Week 10 (H): Detroit Lions 38, Cleveland Browns 24
The Cleveland Browns were winning 10-0 just over seven minutes into this game. That should have been a sign of bad things to come.
Week 11 (A): Detroit Lions 24, Chicago Bears 21
As disappointing as the 2017 Detroit Lions ultimately were, they did play their division very well. Winning a close game in Chicago was probably the second-best moment of the season. The team entered Thanksgiving with a 6-4 record and playoff aspirations…
Week 12 (H): Minnesota Vikings 30, Detroit Lions 23
…Annnnd the Vikings asserted their dominance. The Lions couldn't overcome the Vikings taking a 13-0 lead after the first quarter and left itself in need of winning four of the team's last five games. Which seemed doable…
Week 13 (A): Baltimore Ravens 44, Detroit Lions 20
…until the team got Flacco'd.
Week 14 (A): Detroit Lions 24, Tampa Bay Buccaneers 21
The Lions had to win this one and they did. Regardless, the sting of the previous two losses still lingered.
Week 15 (H): Detroit Lions 20, Chicago Bears 10
Ah. Nothing like defeating the John Fox Bears. With this win in the books, things were looking pretty good. The Bengals had reportedly "given up" on head coach Marvin Lewis and Aaron Rodgers was not going to return for week 17. 10-6, here we co—
Week 16 (A): Cincinnati Bengals 26, Detroit Lions 17
Kill me.
Week 17 (H): Detroit Lions 35, Green Bay Packers 11
I never thought I would see the day where the Lions beat the Packers by 24 points and I didn't care less. But I did see that day. It was December 31, 2017. I remember it.
And that was it. The team missed the playoffs, won their final game and hurt their draft positioning while doing so.
But wait, how did the 2017 Detroit Lions do against teams over .500? Well, after four weeks, it looked like they may go 3-1, as the Cardinals and Giants had potential to finish .500 and the Falcons and Vikings looked like big-time contenders. Nah. They went 1-6. The Matthew Stafford era Lions are now 6-52 against teams that finish the year with a winning record.
It's time to make a change.
Part Two: The Offseason
The Coaching Overhaul
Breathe a sigh of relief, Lions fans. The Jim Caldwell era is over. Sure, he was the winningest Lions coach of all time. He even compiled a 36-28 record in his time here, finishing over .500 in three of four seasons. But alas, everybody knows that you must fire your coach after he fails to coach your team to the playoffs in a division devoid of Aaron Rodgers. Former Lions head coach Jim Schwartz was fired after the 2013 Detroit Lions failed to win the NFC North while the Green Bay Packers went a large percentage of their season without Aaron Rodgers, so of course, Caldwell followed suit in 2017 (hopefully, it isn't a "Jim" problem, because the team retained Jim Bob Cooter). So, who will lead the new-look Detroit Lions in 2018? Let's take a look.
Head Coach: Matt Patricia
The Lions finally scored the grand prize of the annual coach-hiring sweepstakes, as they picked up Bill Belichick's longtime right-hand man, former Patriots defensive coordinator Matt Patricia. Sure, some fans may have wanted new-and-former Oakland Raiders head coach Jon Gruden. But look at it this way. When Jon Gruden was asked about analytics, he said that he is "trying to throw the game back to 1998." When Matt Patricia was asked about analytics, he did note that it is a buzzword (and he's not wrong), but he also acknowledged that they are an integral part of today's game. I'd say the Lions won the hire.
If you prefer results to rhetoric, however, look no further than the Patriots defensive statistics under Matt Patricia.
New Englands Patriot Defensive Stats Under DC Matt Patricia
| | | |
| --- | --- | --- |
| Year | Total Yards Allowed | Total Points Allowed |
| 2012 | 5972 (25th) | 331 (9th) |
| 2013 | 5969 (26th) | 338 (10th) |
| 2014 | 5506 (13th) | 313 (8th) |
| 2015 | 5430 (9th) | 315 (10th) |
| 2016 | 5223 (8th) | 250 (1st) |
| 2017 | 5856 (29th) | 296 (5th) |
Patricia's New England defense never finished worse than 10th-best in the league in points allowed. Where did the Lions finish in points allowed over the past few years? 21st in 2017, 13th in 2016, 23rd in 2015, 3rd in 2014 (RIP DeAndre Levy's career), 15th in 2013, and 27th in 2012.
All aboard the Matt Patricia hype train.
The Coordinators: Jim Bob Cooter (Offense) & Paul Pasqualoni (Defense)
To fans who care way too much about the names of players and coaches, I have great news: Jim Bob Cooter is back. Jim Bob Cooter's offense finished 7th in points scored in 2017 after a somewhat disappointing finish as the league's 20th-best offense in 2016. This was in a season in which the Lions used 10 different starting offensive line combinations, more than any other team in the NFL. Jim Bob Cooter's arrival also has coincided with Matt Stafford and the Lions finishing in the top 10 in fewest interceptions thrown in 2016 and 2017. Many Lions fans have become frustrated that Jim Bob seems to run the ball a lot more than he should on first down and that he is incompetent in the red zone, but as a recent /r/DetroitLions post pointed out, the Lions run the ball less than average on first down and had a top-10 red zone offense last year. Let's hope that Jim Bob's offense continues to trend in a positive direction.
Former Syracuse head coach Paul Pasqualoni will be the team's defensive coordinator. This is almost assuredly Matt Patricia's defense, but Pasqualoni has over 45 years of experience coaching football and Patricia coached under Pasqualoni for three years before joining the Patriots. There aren't many numbers to go off for Pasqualoni: sure, Syracuse went 107-59-1 in his 13-year coaching tenure there, but they finished .500 or worse in his last three seasons (the most recent being fourteen years ago). Meanwhile, he went 10-18 in three seasons at the University of Connecticut from 2011 to 2013. In his two seasons as Miami Dolphins defensive coordinator (2008 and 2009), the team finished 9th and 26th in total points allowed, so that tells us absolutely nothing, but again, this is Patricia's defense.
Other Notable Coaches
The team retained its special teams coaching staff, including special teams coordinator Joe Marciano. You can't blame them: 2017 fifth-round selection Jamal Agnew came out of nowhere to post a Devin Hester-like season, leading the league in punt return yards (447) and touchdowns (2), as well as posting the longest punt return of the year (88 yards versus the New York Giants after he tripped to begin the return) and the highest yards per return rate in the league (15.4 yards per return). He finished as an all-pro at age 22, posted a sky-high approximate value of 8 despite only receiving substantial playing time as a punt returner, flashed his ability on offense throughout the season, and may see time at his natural position (cornerback) this coming season. And I haven't even mentioned Matt Prater and Sam Martin (who did have a down year, but that was primarily due to injury). Yeah. I'm cool with keeping Marciano and company.
On the offensive end, former Carolina Panthers offensive coordinator Jeff Davidson will coach the offensive line. Davidson has coached offensive lines in Cleveland, Minnesota, and San Diego, and there are high hopes for Davidson as he will replace the universally-panned Ron Prince. Former quarterbacks coach Brian Callahan was unexpectedly fired but was replaced by former Houston Texans quarterback coach George Godsey.
Over on the defense, former Dallas Cowboys defensive coordinator Brian Stewart will be the defensive backs coach, while former Alabama and UTSA defensive line coach Bo Davis will coach the same position for Detroit. The team also added former Miami and Temple head coach Al Golden as linebackers coach.
2018 Free Agency Additions and Departures
Now that we know who will be coaching the team, we must learn about the players on the team. Before we look at the team's draft selections or starting rosters, let's take a look at what the team did in free agency.
Departures
| | |
| --- | --- |
| Player Name & Position | New Team |
| Eric Ebron (TE) | Indianapolis Colts |
| Travis Swanson (C) | New York Jets |
| Haloti Ngata (DT) | Philadelphia Eagles |
| Tahir Whitehead (LB) | Oakland Raiders |
| Darren Fells (TE) | Cleveland Browns |
| D.J. Hayden (CB) | Jacksonville Jaguars |
| Don Carey (CB) | Jacksonville Jaguars |
| Paul Worrilow (LB) | Philadelphia Eagles (out for season) |
| Brandon Copeland (LB) | New York Jets |
| Akeem Spence (DT) | Tampa Bay Buccaneers (traded for a 7th-rd pick) |
| Emmett Cleary (OT) | Retired |
Starting with Haloti Ngata, the Lions lost a future hall-of-famer. That said, Ngata has never posted an approximate value (AV) above 5 with the Lions (he posted double-digit AVs from 2008 through 2014 with the Baltimore Ravens). His run-blocking will be missed, but 23-year-old defensive tackle A'Shawn Robinson is a superior player at this stage in his career, and his 8 AV in 2017 shows that. Tahir Whitehead was reliable in his last two seasons, posting AVs of 7 and 8 in 2016 and 2017, respectively, but with Jarrad Davis posting an AV of 7 in 2017 and Devon Kennard entering the fold (who posted similar production to Whitehead in fewer starts), the Lions shouldn't miss him too much.
On offense, Eric Ebron showed flashes in 2017, but had reached "bust" status in Detroit. After all, six of the seven picks after Eric Ebron became Pro Bowlers: Taylor Lewan, Odell Beckham Jr, Aaron Donald, Ryan Shazier, Zack Martin, and C.J. Mosley. Travis Swanson finished the year with a 57.0 grade from Pro Football Focus, the 32nd best center in the NFL, so he was expendable. The only other true major loss was Darren Fells, who played a big role as a blocking tight end, but even he only posted a 2 AV last year.
Additions/Retained Contracts
| | | |
| --- | --- | --- |
| Player Name | Position | Contract |
| Ziggy Ansah | Defensive End | 1 Year/$17.1M (guaranteed) |
| Devon Kennard | Outside Linebacker | 3 Years/$17.25M ($8.5M) |
| Nevin Lawson | Cornerback | 2 Years/$9.2M ($4.5M) |
| Tavon Wilson | Strong Safety | 2 Years/$7M ($3.5M) |
| Christian Jones | Outside Linebacker | 2 Years/$6.35M ($2.8M) |
| Kenny Wiggins | Guard | 2 Years/$5M ($2.5M) |
| Sylvester Williams | Defensive Tackle | 1 Year/$3.5M (guaranteed) |
| DeShawn Shead | Cornerback | 1 Year/$3.5M (guaranteed) |
| Luke Willson | Tight End | 1 Year/$2.5M (guaranteed) |
| LeGarrette Blount | Running Back | 1 Year/$2M (guaranteed) |
| T.J. Jones | Wide Receiver | 1 Year/$1.9M (guaranteed) |
| Wesley Johnson | Center | 1 Year/$880K (guaranteed) |
| Jonathan Freeny | Linebacker | 1 Year/$880K (guaranteed) |
| Ricky-Jean Francois | Defensive Tackle | 1 Year/$720K (guaranteed) |
Update: At 11:31 AM on Tuesday, August 27, 2018, the Lions officially announced the signing of defensive end Robert Ayers. Ayers leads NFL edge rushers with 35 quarterback hits since 2016 and will be a welcome addition to the team's pass rush.
Update #2: The Lions released Robert Ayers. So, there's that.
Let's start with Ziggy Ansah. This will likely be Ansah's last year on the team, as if he posts even a solid production in 2018, there will be teams lining up out the door to pay for his sky-high potential. He posted 15.5 sacks while healthy in 2015, two sacks in an injury-ridden 2016 season, and then had a perplexing 2017. Sure, he posted 12 sacks, but three came against the Giants, and then he practically vanished until he went off for three sacks a piece against the Bengals and the Packers. All in all, Ansah posted an AV of 7 despite a dozen sacks due to his spotty performance, just over half his 12 AV in 2015. That said, the Lions will need Ansah to perform at an elite level in 2018 if they want to be a serious contender, so the franchise tag was the right choice.
In addition to bringing back Ansah, the team also returned Nevin Lawson and Tavon Wilson. They made a run at Malcolm Butler in free agency but wisely stayed away as the Titans gave him a monster five-year, $61.25 million contract with $30 million guaranteed. Neither player posted a particularly impressive season last year, but they are crucial to the team's secondary depth.
Over the past two years, the Lions have invested hard in their linebacker corps. This time last year, 2017 first-round pick Jarrad Davis and 2017 fourth-round pick Jalen Reeves-Maybin were preparing for their Lions debuts. Davis made an immediate impact in stopping the run early, and while his 46.1 grade from Pro Football Focus is a cause for concern, they also had Davis as the fourth-best linebacker in the NFL during the final six weeks of the season. (Hopefully, he can continue to improve his defense against the pass.) This year, the team added Devon Kennard, Christian Jones, and Jonathan Freeny in free agency to bolster their depth at the position.
The team also addressed offensive line depth in free agency after running through a small village worth of backup offensive linemen last year. They signed Kenny Wiggins, who started all 16 games last season for the Los Angeles Chargers, as a depth guard, and they signed up Wesley Johnson as a backup center.
In terms of offensive weapons, the team made three notable signings. First, they re-signed T.J. Jones to a one-year deal, giving the Lions one of the best WR4s in the league. Next, the team signed LeGarrette Blount, possibly to address those horrible red zone woes I mentioned back in the 2017 recap (see: Week 8, Pittsburgh Steelers). That said, Blount was the second-worst red zone rusher in football last year, so perhaps they have a different plan there and just plan to run Blount down the middle earlier in drives. Finally, the team added former Seahawks (but lifelong Lions fan) tight end Luke Willson to join 2017 fourth-round pick Michael Roberts in replacing Eric Ebron and Darren Fells. While it's doubtful Willson will make a major impact as a receiver in 2018 (especially with Marvin Jones and Golden Tate on the team), he should at the very least be able to replicate that 2 AV that Darren Fells put up last year.
The Frank Ragnow Selection
"Take a running back!" "We need pieces for the defensive line." "We could maybe even use some help in the secondary." "And with the 20th pick in the 2018 NFL Draft, the Lions select Frank Ragnow! Center, Arkansas.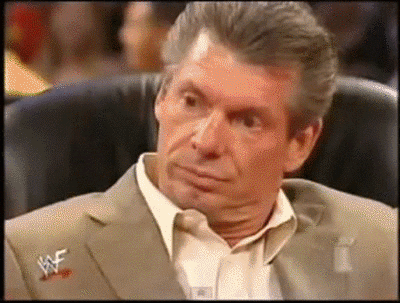 "The Bengals reportedly planned on taking Frank Ragnow with the 21st overall pick, but now have to settle for Ohio State center Billy Price."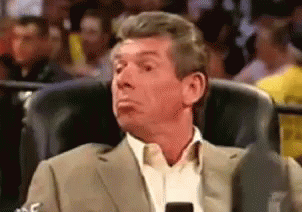 Ragnow did not allow a sack or even a QB hit in 2017.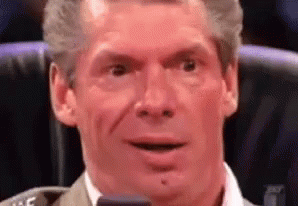 In fact, Ragnow did not allow a single sack in 2,457 career snaps at Arkansas.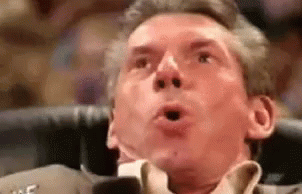 And he was both elite as run blocker and a pass blocker in college, with a 99.6 pass-blocking efficiency and a 94.6 run-blocking success percentage?
And he is the highest-graded center of the PFF era and posted the two highest graded seasons for a center in the Pro Football Focus era? Yes. And those two seasons? 94.5 in 2016 and 93.7 in 2017.
Nice pick, Bob Quinn.
The 2018 NFL Draft Selections
With that Frank Ragnow appreciation section complete, let's take a look at all of the 2018 NFL Draft selections made by the Detroit Lions.
| | | | |
| --- | --- | --- | --- |
| Round | Pick Number | Name/Position | School |
| 1 | 20 (20) | C Frank Ragnow | Arkansas |
| 2 | 11 (43) *trade up!* | RB Kerryon Johnson | Auburn |
| 3 | 18 (82) | S Tracy Walker | Louisiana-Lafayette |
| 4 | 14 (114) *trade up!* | DE Da'Shawn Hand | Alabama |
| 5 | 16 (153) | OT Tyrell Crosby | Oregon |
| 7 | 19 (237) | FB Nick Bawden | San Diego State |
I already piled on the Frank Ragnow stats, so let's talk about running back Kerryon Johnson. The excitement level in Lions country for Kerryon is high. One: he has the perfect name for a running back. Two: he single-handedly defeated Alabama last season. Three: he has received many Le'Veon Bell comparisons. And four: that first preseason game was very nice.
Next, we have Tracy Walker. Walker will likely not see much playing time early this season, but with his athleticism, he could see more snaps later this season. One thing about both Kerryon Johnson and Tracy Walker: per Adam Schefter, the Lions traded up to take Johnson before the Redskins could select him at 43rd overall (they ended up selecting Derrius Guice, whose season ended early with an ACL injury in his first preseason game), and they selected Walker before the Carolina Panthers could select him three picks later. Again, nice job, Bob Quinn.
After selecting Johnson and Walker, it appeared that they would wait until the fifth round to make another selection, as they dealt their fourth-round pick to move up and select Kerryon. Bob Quinn still wanted to address the team's defensive line needs, however, so he traded the team's 2019 third-round selection for a fourth-round pick this year, which he used to select Alabama defensive end Da'Shawn Hand. In 34 games in college, Hand posted nine sacks, 14.5 tackles-for-loss, 71 total tackles, and one forced fumble. While he never posted a truly dominant season in his college career—probably because he didn't choose Michigan when he was the nation's top recruit (hey, you should have seen this coming)—it's hard to doubt Bob Quinn selecting another Alabama defensive lineman after A'Shawn Robinson delivered a rock-solid performance in 2017. Further, Hand received strong reviews for his first preseason outing. Only time will tell how Hand performs, but this is definitely a high-upside pick.
With their last significant pick (sorry, Nick Bawden; here's to a quick recovery after that ACL injury), the Lions selected offensive lineman Tyrell Crosby out of Oregon. Like Frank Ragnow, Crosby never allowed a sack nor a quarterback hit in 2017, and like Ragnow, he impressed as a run-blocker. There were concerns about whether Crosby will stay healthy entering the draft, but as a depth piece for the offensive line, that should not be an issue.
All in all, this was a very strong draft for Detroit. With Frank Ragnow and Tyrell Crosby on board, this team should absolutely feature a top-10 offensive line unit. The sky is the limit for running back Kerryon Johnson, and Bob Quinn asserted his faith in him by trading him and selecting him before Derrius Guice. And while Tracy Walker and Da'Shawn Hand may not be major contributors this year, Quinn is thankfully thinking about the future, as the team will likely lose veterans Glover Quin, Tavon Wilson, and Ziggy Ansah in the next couple of years. One more time: nice job, Bob Quinn.
Part Three: Your 2018 Detroit Lions
The time has come. Let's take a look at the team's roster entering 2018. (Keep in mind that these are unofficial depth charts and mainly are meant to show who will likely see playing time in 2018. I didn't even count to ensure there are 53 players for this reason.)
Detroit Lions Projected 2018 Offensive Depth Chart
| | | | |
| --- | --- | --- | --- |
| Position | First-String | Second-String | Third-String |
| QB | Matthew Stafford | Jake Rudock OR Matt Cassel (TBD) | N/A |
| RB | LeGarrette Blount | Ameer Abdullah | Dwayne Washington |
| RB | Theo Riddick | Kerryon Johnson | Zach Zenner |
| WR | Marvin Jones Jr. | T.J. Jones | N/A |
| WR | Golden Tate | Kenny Golladay | Brandon Powell |
| TE | Luke Willson | Hakeem Valles | Michael Roberts |
| LT | Taylor Decker | Brian Mihalik | Tyrell Crosby |
| LG | Frank Ragnow | Joe Dahl | N/A |
| C | Graham Glasgow | Wesley Johnson | N/A |
| RG | T.J. Lang | Kenny Wiggins | N/A |
| RT | Rick Wagner | Corey Robinson | N/A |
The Quarterbacks
Matthew Stafford is the real deal. In three of the past four seasons, he has led the NFL in game-winning drives by a quarterback (five in 2014, eight in 2016, and four in 2017). He has won seven or more games in every season since 2011 except for the team's disastrous 2012 season. Unfortunately, he was sacked on 7.62% of plays in 2017, the most of his career, as Stafford's troubled offensive line prevented him from leading the team to the postseason. Despite this, he hit 14 AV, tied for his best since his 16 AV 2011 season. If Stafford receives help from his offensive line this year, he should have a career year.
And then there are the backup quarterbacks. Jake Rudock led a massive comeback against the Patriots in the 2017 preseason and outshined Jimmy Garoppolo, but has done nothing more than make short-range passes this preseason. Matt Cassel's last good season was a decade ago when he inherited a loaded 2008 Patriots offense, and he has looked clueless in the preseason. The Lions' best-case scenario should Stafford suffer an injury is that Jake Rudock steps in for a week or two and plays well enough to increase his trade value. The worst case is that Cassel wins the job and plays more than one game.
The Running Backs
Thank you, /r/detroitlions, for blessing this article with this image. Now, for those who have not seen the original Tom and Jerry cartoon, those ringers promptly are beaten up by Jerry, but hey, that would be very metaphorical of the Lions' attempts to rebuild the run game since, well, Barry Sanders (if only Jahvid Best had stayed healthy).
Kerryon Johnson, LeGarrette Blount, Theo Riddick, and Ameer Abdullah all look like they could play a role in the running game this season (though I would not be surprised at all to see Abdullah traded in the near future). Theo Riddick has started 14 games since 2015, yet has posted a total AV of 19 over that span thanks to his fantastic pass-catching skills. Riddick was also recently named a top-5 running back in the NFL in terms of redzone efficiency. Abdullah, meanwhile, has yet to post an AV over 5 in his career and disappointed heavily in 2017, as his 56.5 Pro Football Focus grade was 56th among running backs. Zach Zenner will be an afterthought unless an injury occurs or Abdullah is shipped out, while Dwayne Washington is all but out of the picture (rest in peace, Dwayne Washington hype train and comparisons to Arizona Cardinals running back David Johnson).
The Wide Receivers
Oh, baby. Matthew Stafford has some weapons.
Let's start with Marvin Jones Jr. and Golden Tate. Jones and Tate both posted 1000-yard receiving seasons last year, each with a different skill set. Marvin Jones posted 529 of his yards on tight-window receptions, nearly twice as much as the second-best total. Wow. Golden Tate, meanwhile, is the king of yards-after-catch and missed tackles. And then there's Kenny Golladay, the 6'4, 213-pound tank who is playing ahead of Golden Tate in two-receiver sets. This is all without mentioning T.J. Jones, who started six games and amassed 399 yards of his own in 2017. (Brandon Powell has impressed in the preseason, but it's hard to see him receiving much playing time unless the team is decimated with injuries.) So yeah, the Lions have elite receiving corps.
The Tight Ends
With Eric Ebron out of the picture, Luke Willson will play the overwhelming majority of snaps at tight end. I already discussed Willson briefly in our free agency section, but for more on the new Lions tight end, I highly recommend this seemingly random hype article from SB Nation. 2017 fourth-round pick Michael Roberts was expected to be the number-two tight end, but undrafted free agent Hakeem Valles has played out of his mind in the preseason and may receive a large number of snaps this season because of his fantastic performance.
The Offensive Line
Hooray! The offensive line is good on paper! (Well, I said that last year, and then Stafford was sacked more than he has ever been sacked in his career.)
Barring 2017-like injuries, the offensive line should be very good this season. Left tackle Taylor Decker posted a 10 AV rookie season while starting all sixteen games, then missed eight games in 2017. I dedicated an entire Vince McMahon-filled section to left guard Frank Ragnow. Center Graham Glasgow was the team's best offensive lineman in 2017 as he started all sixteen games and posted an impressive 9 AV season. T.J. Lang is a two-time pro-bowler who has posted consecutive 9 AV seasons despite only playing 26 games in that span (but if/when he gets hurt, new backup guard Kenny Wiggins may or may not be a revolving door at right guard). Finally, Ricky Wagner has never posted a double-digit AV season, but still amassed a 7 AV season in eight games last year (better than his previous two seasons in Baltimore). With this group of players and new offensive line coach Jeff Davidson (who has coached the same position for the Denver Broncos, San Diego Chargers, and Minnesota Vikings in recent years), this unit should be vastly improved from 2017.
Detroit Lions Projected 2018 Defensive Depth Chart
| | | | |
| --- | --- | --- | --- |
| Position | First-String | Second-String | Third-String |
| DE | Anthony Zettel | Kerry Hyder Jr. | Not Robert Ayers! |
| DT | A'Shawn Robinson | Ricky Jean Francois | Christian Ringo |
| DT | Sylvester Williams | Cornelius Washington | Toby Johnson |
| DE | Ziggy Ansah | Alex Barrett | Da'Shawn Hand |
| OLB | Devon Kennard | Steve Longa | N/A |
| MLB | Jarrad Davis | Jonathan Freeny | N/A |
| OLB | Christian Jones | Jalen Reeves-Maybin | N/A |
| CB | Darius Slay | DeShawn Shead (maybe?) | Jamal Agnew |
| CB | Nevin Lawson/Teez Tabor/please somebody earn it | Whoever doesn't earn the first-string | N/A |
| SS | Quandre Diggs | Tavon Wilson | N/A |
| FS | Glover Quin | Miles Killebrew (or wherever he plays) | Tracy Walker |
The Defensive Line
Bad News: This is not the Jacksonville Jaguars defensive line.
Good News: Anthony Zettel broke out for an 8 AV season in 2017!
Bad News: Even though Kerry Hyder has returned, he only posted 3 AV in his eight-sack 2016 season (he only started twice).
Good News: A'Shawn Robinson also broke out for an 8 AV season in 2017!
Bad News: Ziggy Ansah has combined for 12 AV in the past two seasons after posting a 12 AV season in 2015 (and yes, despite a dozen sacks in 2017, his AV only hit 7, which truly reflects the eye-ball test that many Lions fans conducted on Ansah this past season).
Good News: New defensive tackle Sylvester Williams started 31 games for Denver in 2015 and 2016 and is, in general, a pretty effective player.
Bad News: Matt Patricia is not the type of coach to have a great pass rush.
Good News: That doesn't matter, as he still coaches top-10 scoring defenses.
The Linebackers
As mentioned, Davis was the fourth-best linebacker in the NFL in the last six weeks of the 2017 season. Look for him to leap forward in his development in his age-23 season. Devon Kennard, meanwhile, posted four sacks in 2017 in 11 starts for the Giants and should be a suitable replacement for Tahir Whitehead who is a better fit for Patricia's defense. Linebacker Christian Jones quietly put up a career-best 7 AV in 2017 himself and should immediately contribute. Miles Killebrew is seeing some preseason playing time at linebacker, but it's unclear what his role with the team is moving forward. Finally, Jalen Reeves-Maybin is entering his age-23 season and should produce at a higher level than he did in 2017. The linebacking corps may not be elite, but they will definitely get the job done (and if Davis puts it all together this season, then we consider this an upper-tier unit).
The Cornerbacks
Let me introduce you to a man by the name of Darius "Big Play" Slay. In 2017, Slay led the NFL with eight interceptions, but he also had more pass-breakups and interceptions (21) than any other cornerback in the NFL. He was named a first-team All-Pro and a Pro Bowler, posted a gaudy 12 AV, and is undoubtedly a top-15 corner in the league (arguably a top-5 or top-10 one, at that).
Next up is second-year cornerback Teez Tabor. Tabor did not receive much playing time in 2017, but when he did, he made it count. He allowed a total 93 yards on 119 coverage snaps, per Logan Lamorandier, and he shut down top Tampa Bay wide receiver Mike Evans in his lone start. Tabor should see more playing time in 2018 and impressed in his 2017 flashes. That said, he hasn't separated himself from the pack in the race to be the starting corner opposite of Darius Slay, so it's yet to be seen who will be the true #2 cornerback.
The remaining Lions cornerbacks in 2018 are Nevin Lawson, DeShawn Shead, and Jamal Agnew. Lawson was awful in 2017, as his 58.0 Pro Football Focus grade and #104 cornerback ranking suggest, but he would be a serviceable number three corner should Tabor step up. DeShawn Shead started opposite of Richard Sherman in Seattle in 2016, posting a 6 AV season in 15 starts, but played only two games in 2017 and might not be fully healthy right now. Finally, Jamal Agnew was drafted as a cornerback out of San Diego but is famous for his returning antics. Agnew could see some playing time at cornerback, but has not shown any sign of dethroning anybody ahead of him thus far.
The Safeties
Through five weeks of the 2017 season, Glover Quin was the highest-rated safety in the NFL. He finished with a spectacular 90.6 grade as the league's #4 safety. Quandre Diggs, meanwhile, thrived after moving from corner to safety in 2018 after taking over for Tavon Wilson. Then there's Tavon Wilson, another reliable-if-not-spectacular starter entering his third year of receiving regular starts. As mentioned, the team drafted Tracy Walker as a potential heir to Glover Quin, but whether he receives playing time this season remains to be seen. For now, this is an above-average unit assuming Quin continues to dominate.
Detroit Lions Projected 2018 Special Teams Depth Chart
| | | |
| --- | --- | --- |
| Position | First-String | Second-String |
| PK | Matt Prater | N/A |
| H | Sam Martin | N/A |
| KO | Sam Martin | Matt Prater |
| P | Sam Martin | N/A |
| LS | Don Muhlbach | N/A |
| PR | Jamal Agnew | Ameer Abdullah |
| KR | Ameer Abdullah | Jamal Agnew |
Kicking and Punting
Matt Prater kicks very long field goals. Sam Martin didn't punt the ball very far in 2017, but did in 2016 and is doing so again in the 2018 preseason. Very nice!
The Return Game
As I mentioned earlier when discussing the team's special team coaching staff, Jamal Agnew is an elite return man and posted a Devin Hester level season last year (in fact, his 8 AV matches Devin Hester's second-highest career AV in a season; he only topped that number in his legendary 2006 season, in which he posted three punt return touchdowns, two kick return touchdowns, eight defensive fumbles and two fumble recoveries, and a 14 AV). Abdullah could possibly see some kick returns should he remain with the team, but Agnew is the real return star.
Part Four: 2018 Season Predictions
So, how is this team going to fare in 2018? There's only one way to find out: by making predictions that will either look like complete genius or (more likely) complete garbage in a few months. Here are my predictions for this season, week-by-week. (Warning: Predicting the future is practically impossible, so I hope you are ready for some very shoddy reasoning.)
Week One (H): Detroit Lions 35, New York Jets 16 (1-0)
The Lions have not lost a Week One home game since 2006 when they lost 9-6 to the Seattle Seahawks. Sure, that's an extremely cherrypicked stat, as they have mainly played road games to open the season in recent years, but it's a fun stat! Let's take a look since 2013. In 2013, they beat the Vikings by 10; in 2014, they beat the Giants by 21; and last year, they beat the Cardinals by 12. These are all double-digit victories. Should this be how I make my pick? No, but who cares? The Lions beat the Jets by two touchdowns.
Week Two (A): Detroit Lions 27, San Francisco 49ers 25 (2-0)
The Lions have had mixed success in difficult early road games in years past. For example, in 2014, they lost 24-7 in Carolina during the second week of the season, and in 2015, they surrendered a 21-10 halftime lead to the Chargers and lost 33-28. In 2016, however, they won a tight 39-35 game against Andrew Luck and the Indianapolis Colts, and last season, they surprised the world by defeating the Giants 24-10 on Monday Night Football (sure, the Giants would only win three games in 2017, but this was before things completely fell apart). Unfortunately, I cannot make this pick based on shoddy reasoning alone.
With that said, I am not completely prepared to buy into the Jimmy Garoppolo hype. Garoppolo posted an unimpressive 7-5 touchdown-to-interception ratio in his five starts last season, and while he did lead the 49ers to a 5-0 record in that span (two of these victories coming against the Jacksonville Jaguars and the Los Angeles Rams), Garoppolo did not post world-beating numbers. Regardless, this is a toss-up. Kyle Shanahan should coach a very impressive team in 2018, but if the Lions mean business, they should escape from a tight game with a win. (If they don't, I'm going to have flashbacks to the Jim Schwartz and Jim Harbaugh "handshake.")
Week Three (H): New England Patriots 27, Detroit Lions 23 (2-1)
The Patriots were 7-1 on the road last season, their lone road loss occurring during week 14 when they went to Miami without Rob Gronkowski. I predict this game will be closer than expected, but I don't expect Matt Patricia to defeat his sensei in their first head-to-head matchup. If he does, then all aboard the Super Bowl hype train.
Week Four (A): Dallas Cowboys 35, Detroit Lions 24 (2-2)
I am picking this as a loss for two reasons. First, as this website may suggest, I am a Michigan student. Ezekiel Elliott rushed for 335 yards in just two games against my Wolverines. Second, I am an avid fantasy football player. Now, I know that nobody ever wants to hear about another person's fantasy league, but hear me out. I have won the league that I commission five of six years. The one year that I lost? I traded Ezekiel Elliott very late in the year to my number one rival in a blockbuster trade for Antonio Brown and later lost to my rival by 0.9 points (shoutout to Jesse). So, yeah. Zeke Elliott haunts me in my dreams and things are not going to change here.
Week Five (H): Detroit Lions 34, Green Bay Packers 30 (3-2)
The Lions have won at least one game against the Green Bay Packers every year since 2013. Additionally, they have won three of the last four early-season matchups between the teams. Now, I'm not here to tell you that Matthew Stafford is better than Aaron Rodgers, but I do prefer his supporting cast. Rodgers has Davante Adams, Jimmy Graham, Jamaal Williams, and a horrible interior offensive line (though his tackles, David Bakhtiari and Bryan Bulaga, are fantastic). Stafford has Marvin Jones, Golden Tate, Kenny Golladay, Kerryon Johnson (if you couldn't tell by now, I'm confident in Kerryon's abilities), and an all-around solid offensive line. The Lions have a Matt Patricia defense. The Packers have the 7th-worst defense from 2017. I'll take the Lions in dramatic fashion here.
Week Seven (A): Detroit Lions 28, Miami Dolphins 14 (4-2)
Look: I predicted the Dolphins to go 2-14 this year. Ryan Tannehill and Kenyan Drake will not be enough to defeat the Lions. This could be closer than expected, but I sincerely doubt the Dolphins will win.
Week Eight (H): Detroit Lions 32, Seattle Seahawks 28 (5-2)
Only Bobby Wagner remains from the Legion of Boom, and while he is as elite as elite gets (he has posted three straight 15+ AV seasons), this unit is not the same that it used to be. Russell Wilson, meanwhile, is stuck with the third-worst offensive line in the NFL. Will the Lions pass rush slow down Wilson? No. Could I see the Lions secondary generating a couple of turnovers and the improved Lions offense capitalizing? Oh, yeah.
Week Nine (A): Minnesota Vikings 27, Detroit Lions 17 (5-3)
Look. I really want to pick the Lions to win this game. They usually play pretty well against the Vikings (excluding Thanksgiving 2017), and I firmly believe that Matthew Stafford is better than Kirk Cousins. Unfortunately, I do not expect the Lions to sweep Minnesota and their ferocious roster this year. The Vikings take this one.
Week Ten (A): Detroit Lions 31, Chicago Bears 17 (6-3)
This is a division rival I can pick the Lions to sweep. Mitch Trubisky put up a somewhat-uninspiring 7 AV in 12 starts under center this past season, posting a 7-7 touchdown-to-interception ratio and winning only four games. While it's safe to assume he will improve in 2018, I do not expect the Bears to have the firepower to beat Detroit in either matchup.
Week Eleven (H): Detroit Lions 26, Carolina Panthers 24 (7-3)
Remember the game against the Panthers last year? That wasn't fun. This one could also end up being not very fun. That said, I'm hoping for a 2011 vibe as opposed to a 2017 vibe. Remember that 2011 game against the Panthers, where the team overcame an early three-touchdown deficit and the game strangely never felt far out of reach? Me, too.
For real, though, the Panthers two top wide receivers are Devin Funchess and D.J. Moore, and the Lions nearly won in 2017 somehow anyways. The Lions win a close one.
Week Twelve (H): Detroit Lions 40, Chicago Bears 10 (8-3)
See week ten. Nothing quite like playing the same team twice in three weeks. I'm giving this one a "2014 Thanksgiving" style score, too, because why not?
Week Thirteen (H): Los Angeles Rams 30, Detroit Lions 17 (8-4)
Though we have not yet published our NFC West, I'll let you in on a little secret: the Rams are really, really good. I'm not picking against them right now.
Week Fourteen (A): Detroit Lions 24, Arizona Cardinals 14 (9-4)
The Lions have not won in Arizona since 1993 when the Cardinals were still known as the Phoenix Cardinals. Regardless, Detroit put 35 points up on the board against Arizona in week one last season. It will not be as easy this time, but I am going to predict a strange, lower-scoring Lions victory.
Week Fifteen (A): Buffalo Bills 21, Detroit Lions 20 (9-5)
This week, Sports Illustrated's Andy Benoit tweeted that the Bills arguably have the least talented roster in the NFL. So, here's your classic "Lions should win this game but will not because that's football" pick.
Week Sixteen (H): Detroit Lions 27, Minnesota Vikings 17 (10-5)
Remember when I said the Lions would split their two games with Minnesota? This is the one they win! Matthew Stafford outduels Kirk Cousins in a crucial late-season divisional matchup.
Week Seventeen (A): Detroit Lions 25, Green Bay Packers 17 (11-5)
Two division wins in the last two weeks of the season? After I picked the team to lose to the Buffalo Bills? Let me explain. According to Sports Injury Predictor, Rodgers has a 41.1% risk of being injured in 2018. I told you these picks were going to have some shoddy reasoning, and this is my quintessential Kool-Aid pick. Realistically, it's more likely that the Lions win 9-10 games, but predictions are mainly just meant to be fun, so whatever.
About the Score Predictions
Last year, the Lions scored 25.6 points per game (8th in NFL) and allowed 23.5 points per game (21st in NFL). This year, I am predicting that they will score 27.1 points per game (which would've been 5th in the NFL last season) and allow 22 points per game (which would've been 16th in the NFL last season). It's hard to imagine scoring less than they did last year, so a 1.5 increase in points per game feels like a decently safe pick. While I am predicting the team to allow 1.5 points fewer this year, I mainly expected the defense to dominate against lesser opponents in these predictions. Should the team hold stronger opponents below 30, I'd fully expect a patented top-10 scoring defense from Matt Patricia (and if he could pull that off, I'd fully expect the Lions to win the division).
Conclusion
There is a lot to like about the Lions this season. This team won nine games in 2017 and arguably should have won ten, depending on how you personally rule the Atlanta call. They return all of their most valuable starters and had an especially good draft in which they added a surefire starting offensive lineman in Frank Ragnow and a high-ceiling running back in Kerryon Johnson. General manager Bob Quinn got his man in Matt Patricia, who was one of the greatest assistant coaches of the past decade in his time in New England and coached six top-ten scoring defenses in six years (with limited talent at his disposal most of those seasons). On top of all of that, the team is led by Matthew Stafford, who was just named Chris Simm's number four quarterback in the NFL and who has two top-fifteen receivers in Marvin Jones Jr. and Golden Tate and a potential breakout star in Kenny Golladay to air the ball out to. Add to that a vaunted secondary led by Darius Slay and Glover Quin and you have yourself a potential powerhouse.
Regardless, for all of its positives, this team comes with various worries. The offensive line is fantastic on paper, but last year it allowed Matthew Stafford to be sacked at a higher rate than he ever had been before. The team does not have an exceptional pass rush, as its 35 sacks in 2017 were only good for 20th-best in the NFL last season. (But then again, the Philadelphia Eagles and Minnesota Vikings only posted 38 and 37 sacks in 2017, respectively.) And of course, we have to keep in mind that these are the Detroit Lions we are talking about. They've won one playoff game since 1957.
And they're going to add to that number this year.
bite bite sip sip baby